Located at White Beach, the name of the Restaurant La Spigola (The sea bass) already anticipates to its diners the specialties it has to offer. And especially in an area like Golfo Aranci of the Italian island of Sardinia, an environment where the flavors and treasures of the sea cannot be missing.
Chef Roberto Pisano loves his land, its scents and flavors, so he always strives to serve them in his dishes, based on fresh fish of the day supplied by local fishermen. And now these delicious products are also available in glass jars!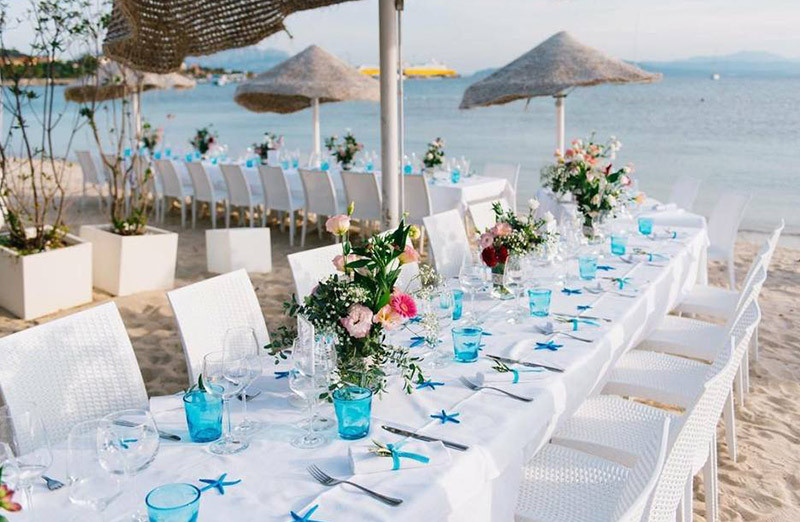 Thanks to this new line of selected products, handcrafted and packaged by chef Roberto Pisano himself, we can taste at home his specialties of red tuna and octopus, as well as delicious orange compotes. Handcrafted and hand-packed products with brand new ingredients.
Problem: The seasonal nature of certain foods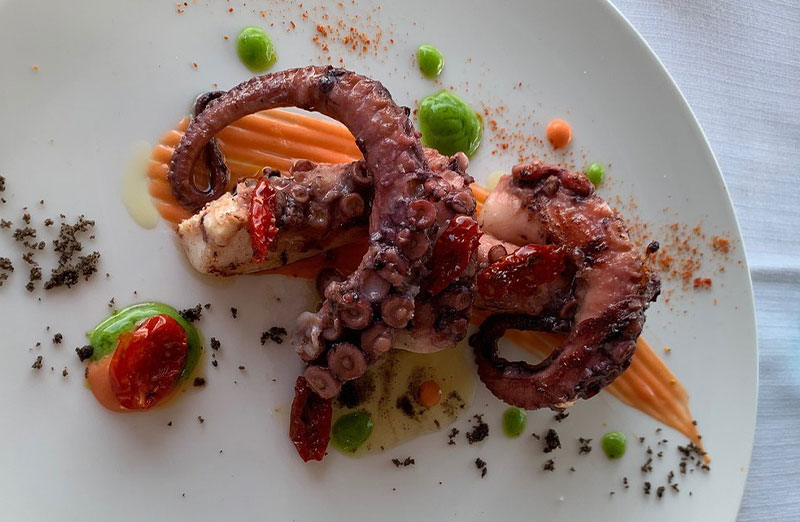 Roberto Pisano has always strived to cook and serve local and seasonal products. For him, they represent guarantee and quality, and his customers have always appreciated these qualities. Although these aspects are added values for La Spigola, they also constitute a setback, due to the limited and seasonal availability of these ingredients. These natural restrictions led him, among other reasons, to seek a solution that would allow him to take full advantage of food beyond its seasonal nature. At that point, he decided to produce gourmet preserves of the same dishes he offers in his restaurant.
Although his restaurant was already fully authorized to cook and serve meals, he wanted to equip it to be also a workroom where he could prepare preserved food, and this meant a new setback, since it was essential to meet the current legislation concerning preserved food processing. And, therefore, to carry out many procedures and health inspections.
Challenge: Finding the right preservation method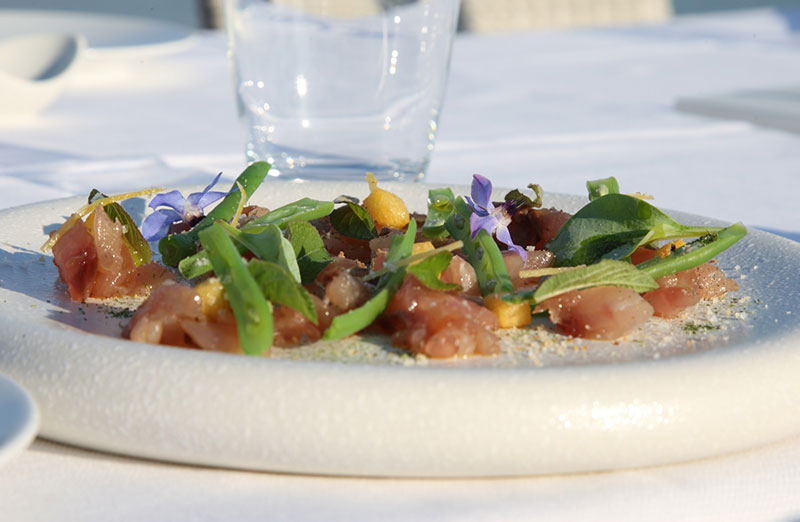 Once the legal and administrative issues were resolved, the moment of truth finally arrived. Roberto Pisano was quite sure about what he wanted to offer, but first he had to figure out how to do it, particularly with regard to the best method of preservation for his products.
In the kitchen of his restaurant he had a steam oven. However, this oven was not adequate for his preserved products because such ovens do not always allow batch-to-batch traceability and optimal heat treatments that meet the acceptance criteria required by health authorities.
Solution: Sterilization with an autoclave
After evaluating all possible options, Roberto Pisano and his team realized that the answer to their concerns was closer than they thought. They contacted Astori Tecnica and discovered the TERRA Food-Tech® autoclaves.
"The solution offered by TERRA Food-Tech® autoclaves was definitely a winner on all aspects. And, from a commercial point of view, it is certainly an excellent investment."

Roberto Pisano, chef and owner of Restaurant La Spigola
Astori Tecnica, TERRA Food-Tech® distributor in Italy, guided them step by step regarding the choice of the autoclave model, always taking into account the best equipment according to their specific needs. Also, during its installation and use, the technician, Mr. Omar, guided and assisted them at all times. And of course Mr. Fabio, who advised them on all aspects related to application and food safety.
Thanks to their advice and experience, they optimized the thermal cycles and ensured that the preserved products were stable, suitable for consumption and, above all, very tasty. Particularly preserves based on fish and seafood, whose sterilization is essential to ensure that they are 100% safe for health and can be kept at room temperature for a long time. This process allows them to sell their packaged food anywhere without any worries.
"The TERRA Food-Tech® autoclave is essential! Compact, efficient, safe and able to guarantee full traceability of our product batches. The expense is amortized within a short period of time and the service offered is excellent."

Roberto Pisano, chef and owner of Restaurant La Spigola
In addition, the preparation of the same dishes in the form of preserves, that remain stable at room temperature, allows them to offer their customers the opportunity to enjoy their culinary creations even in their homes and throughout the year. As well as, going even further, and being able to transmit flavors, smells and emotions through the palate of customers, which they can also taste in person at the restaurant.
"I have already recommended TERRA Food-Tech® autoclaves to many restaurateurs, both starred and non-starred, and also to some local food production companies. I am sure that this excellent equipment can do a lot for them."

Roberto Pisano, chef and owner of Restaurant La Spigola
In addition, an e-commerce has been created to sell these products, in order to make this restaurant and its products known all over Italy and also to the rest of the world.
"For us, as restaurateurs, the world of gourmet preserves is a great business opportunity, especially after 2020 and its COVID-related issues. Consumer habits have changed as well as the way we work. Being able to guarantee that our dishes are consumed even in the customers' homes is an almost indispensable aspect."

Roberto Pisano, chef and owner of Restaurant La Spigola