The TERRA Food-Tech® autoclaves are designed for cooking, sterilization and pasteurization of canned food using a temperature probe placed in a product sample. This leads to a perfect control of the process while keeping the organoleptic target values and minimizing possible changes in the nutritional characteristics of the canned product.
The TERRA Food-Tech® equipment can sterilize and pasteurize food products packed in cans, glass and plastic containers. It is a tool developed to improve the production capacity of small packaged food processors and to facilitate R&D testing and quality control of the food industry.
TERRA FOOD-TECH® INTENDED USE
STERILIZATION OR PASTEURIZATION OF FINISHED PRODUCT

I+D LABORATORIES IN FOOD INDUSTRY

PILOT BATCH STERILIZATION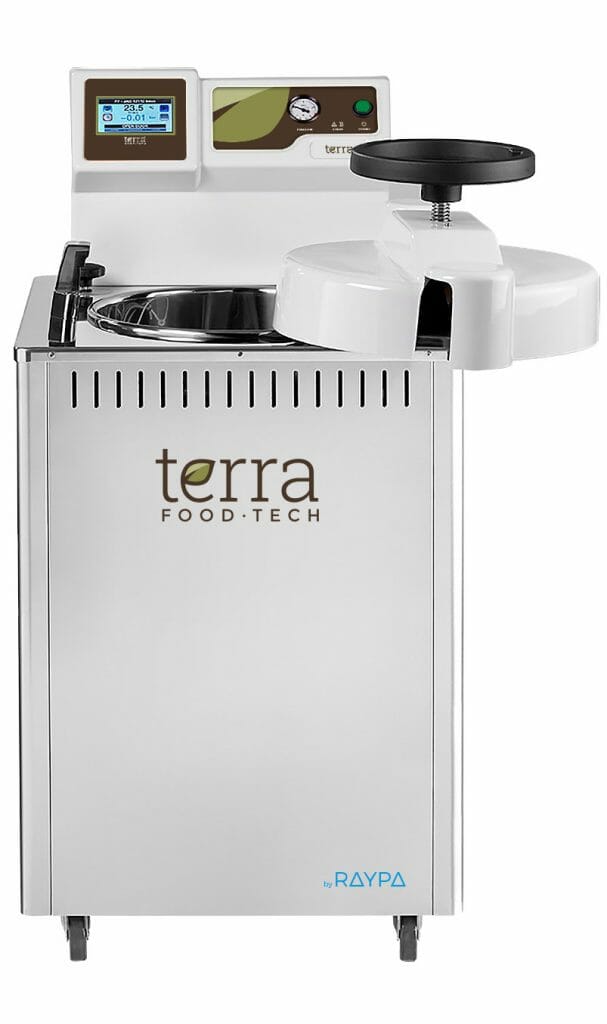 Quick elimination of bacteria and spores

Prevents container breakage or deformation

High productivity for small canning food producers

Enables the cooking of the packaged product

Fast cooling to avoid damaging of the canned product

Cycle time optimization (direct control over value F0 - P0)

Respect organoleptic and nutritional characteristics of the product

Included:
- Temperature probe
- Drilling set for caps
Outstanding safety features

Easy to use, with colour touch screen
The different features of TERRA Food-Tech ®, make a small team, a great partner of effective, quick and efficient production.
Continuous monitoring of the process
Placement in the central container of the basket
Compact sterilizers for canned food
"Basic" Consulting Service included