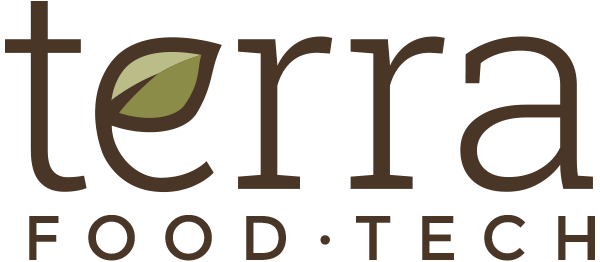 COMPACT STERILIZERS 
FOR CANNED FOOD
The TERRA Food-Tech® autoclaves are designed for cooking, sterilization and pasteurization of canned food using a temperature probe placed in a product sample. This leads to a perfect control of the process while keeping the organoleptic target values and minimizing possible changes in the nutritional characteristics of the canned product.
The TERRA Food-Tech® equipment can sterilize and pasteurize food products packed in cans, glass and plastic containers. It is a tool developed to improve the production capacity of small packaged food processors and to facilitate R&D testing and quality control of the food industry.
TERRA FOOD-TECH® INTENDED USE
STERILIZATION OR PASTEURIZATION OF FINISHED PRODUCT
I+D LABORATORIES IN FOOD INDUSTRY
PILOT BATCH STERILIZATION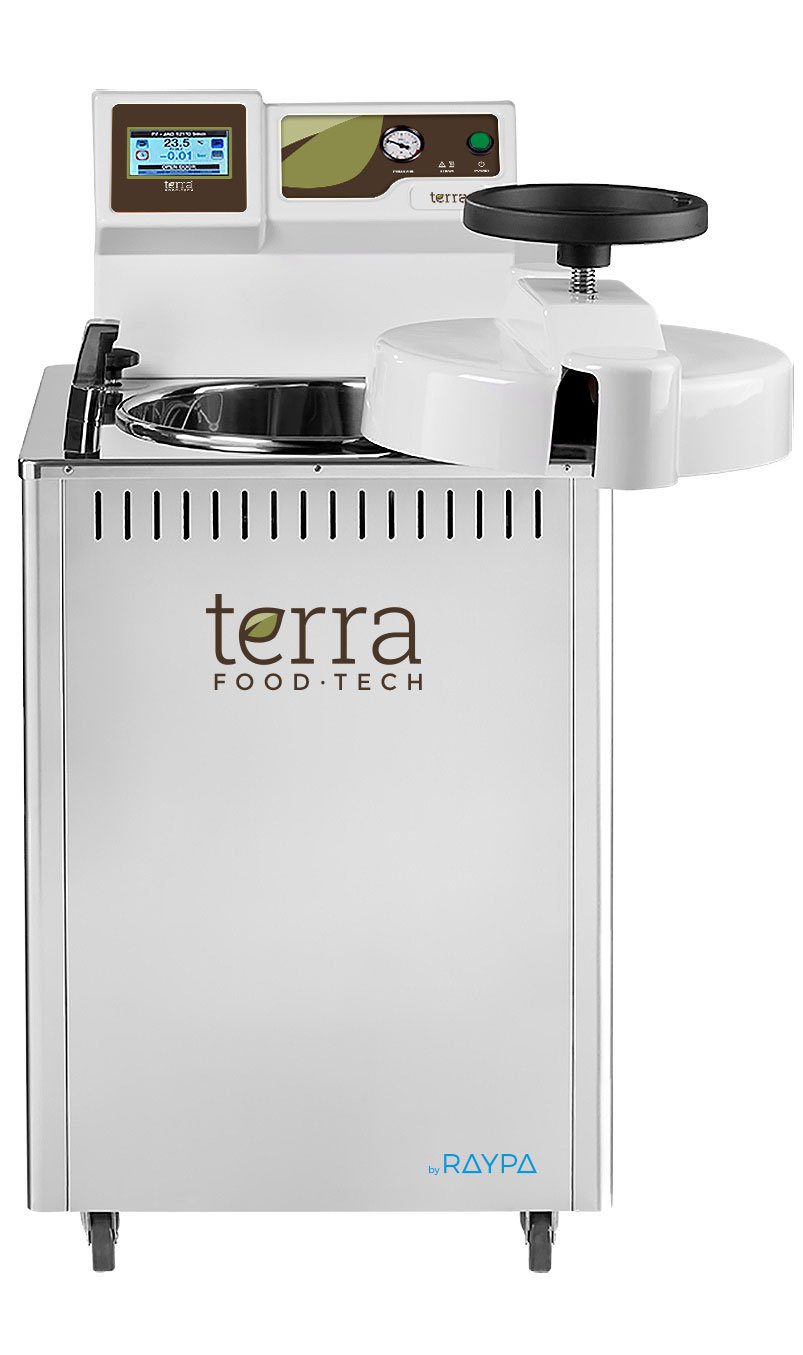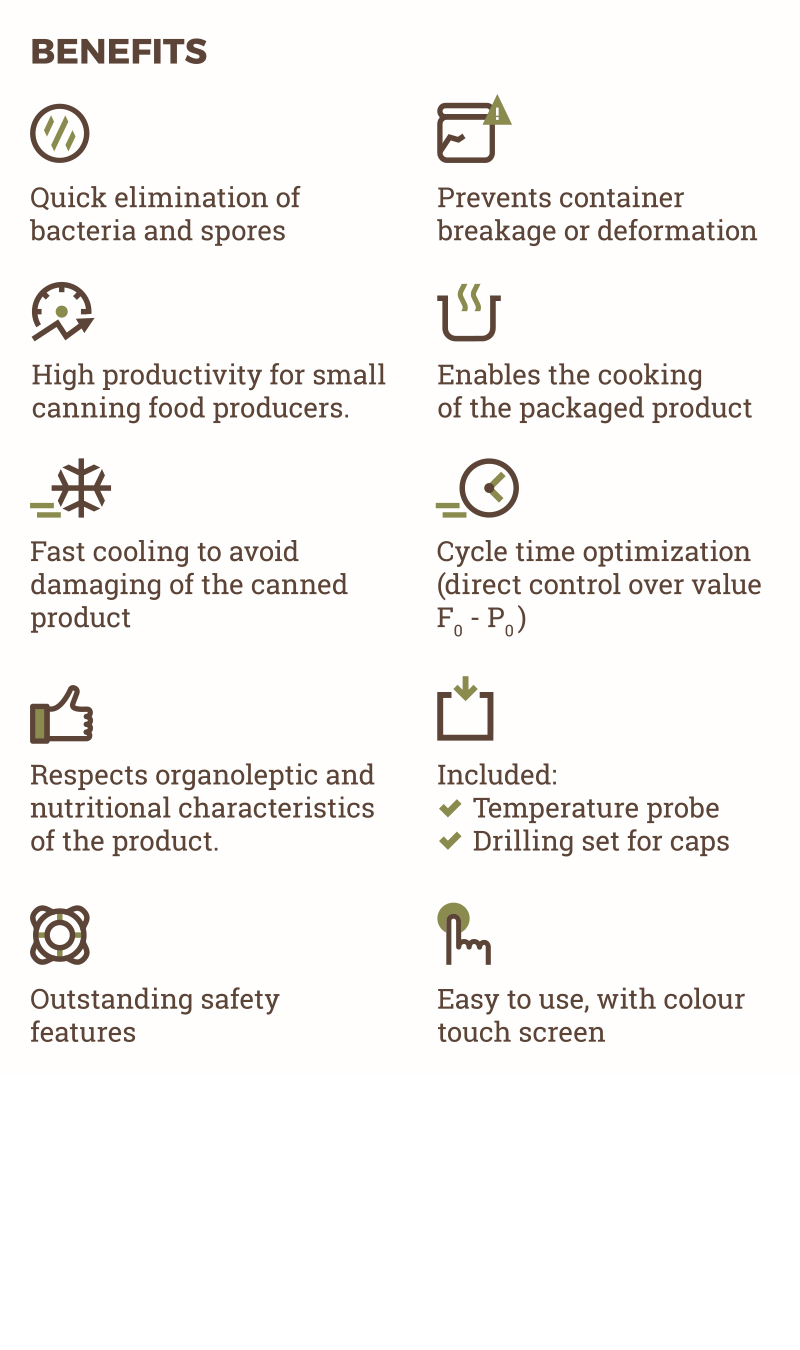 Main Features
The different features of TERRA Food-Tech ®, make a small team, a great partner of effective, quick and efficient production.
Software
Management and reports
Counter-pressure
Programmable value
Monitoring
Continuous monitoring of the process
Protection
And safety for the users
TEMPERATURE PROBE
Placement in the central container of the basket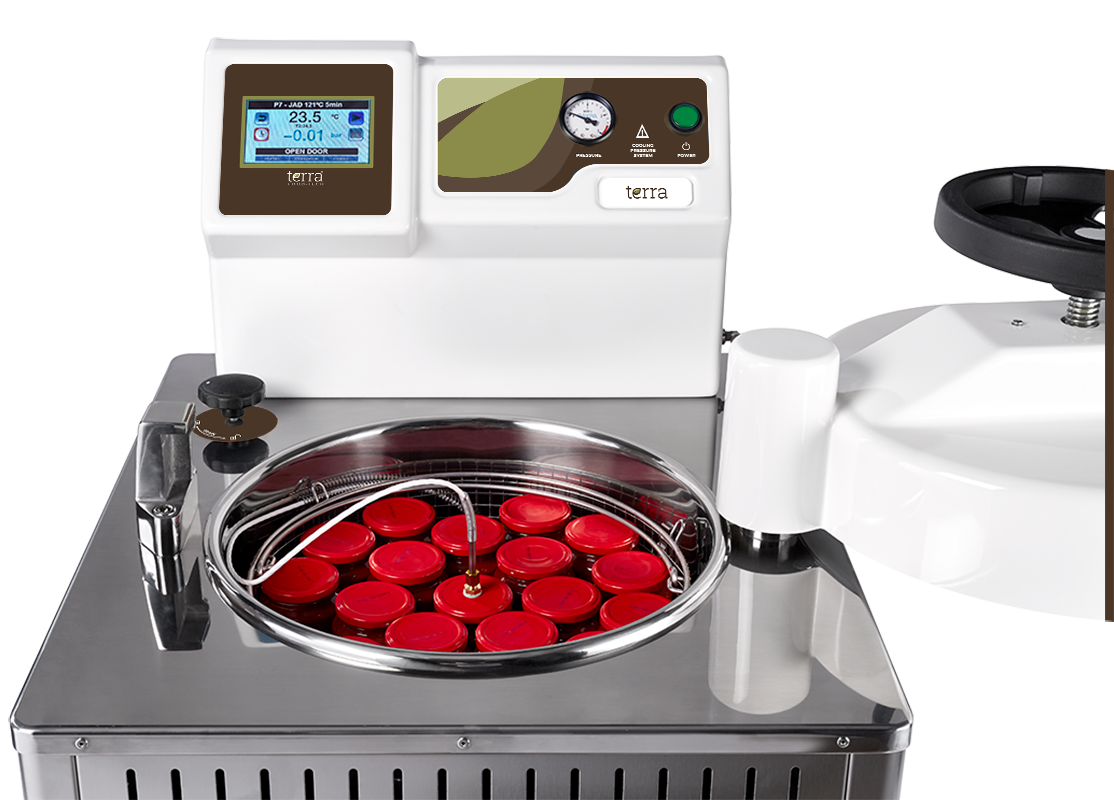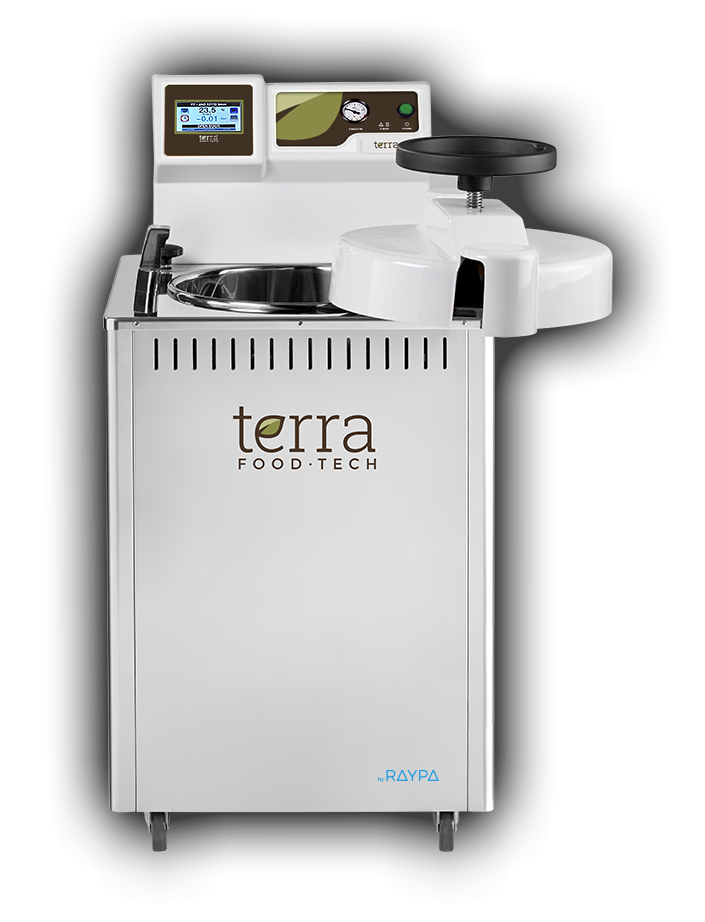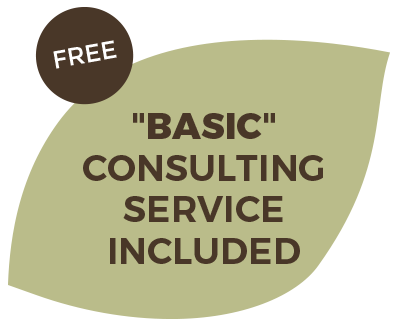 TRADE FAIRS