Pibernat is a Catalan family owned company based in Olot that started its production of preserves for the love of cooking. This love has been passed on by Pilar Font (from Mas Pibernat farm in Garrotxa) to her children and also to her grandchildren.
They currently offer their products through physical stores throughout Catalonia and also via online. Both in stores and online, we can find well-crafted culinary varieties: sardine tartar, tuna in extra virgin olive oil, marinated salmon, squid with sausage, octopus with garlic sauce, with onion or extra virgin olive oil, cuttlefish in its own ink sauce, beef stew, Duroc pork chop, Carbonara or Bolognese sauces and sauteed onions, a staple ingredient of Catalan gastronomy.
Pibernat preserves are handmade, with traditional stoves and casseroles, cooked in charcoal ovens, without preservatives or additives. And of course, without haste. There is no "E" in the ingredients. They are homemade recipes offered in small portions, like traditional "tapas" and developed jointly with Vinoteca d'Olot.
Problem: Developing these culinary creations beyond the restaurant setting.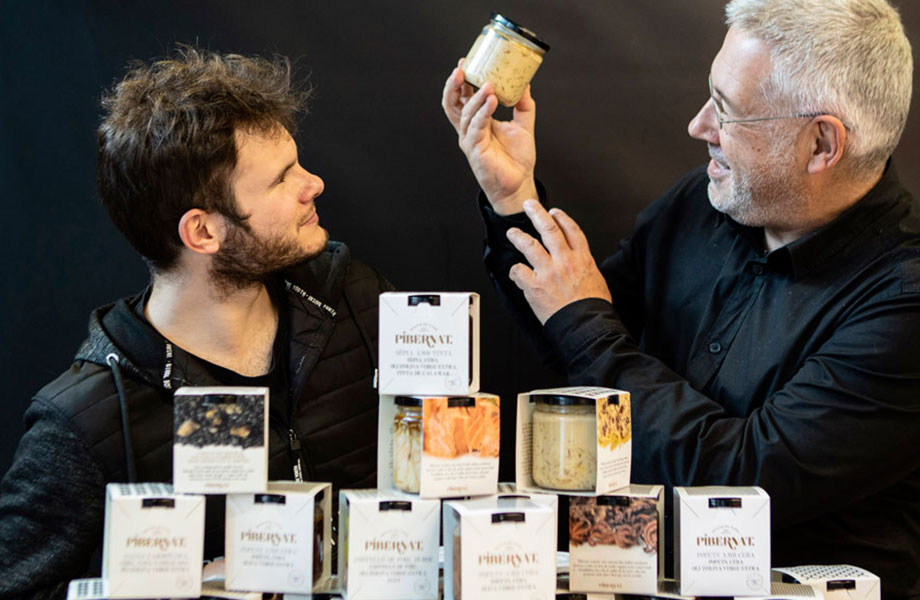 At Pibernat they were very clear about their desire to spread their knowledge in kitchens, but it was necessary to find a way to do it. After many tests, successes and mistakes, they found a good way to continue their passion and generate a sustainable activity: the preserved food concept.
One of the main difficulties they considered was how to differentiate themselves from the wide offer and variety of preserves available on the market. At this point, the managers of Pibernat, Miquel and Carles Fluvià (father and son), decided to reach the end customer with well-differentiated and innovative recipes.
On the other hand, regarding the material and type of container, they had it very clear, since they were based on the concept of "products at sight", using a small and sustainable format. For this reason, the best option was glass and presented in small portions, following the typical "tapas" style.
Challenge: Creating truly unique preserves with a long shelf life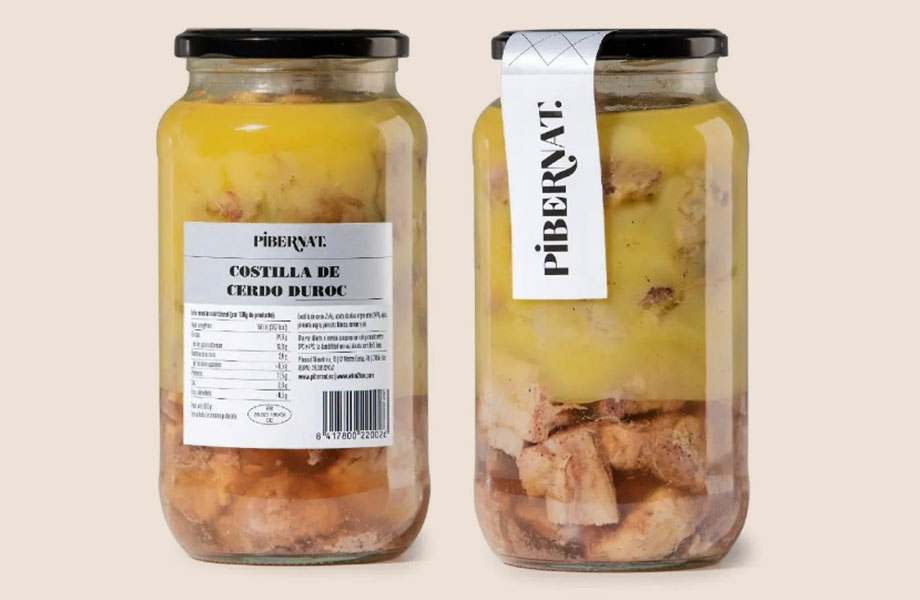 Offering a unique and unusual range of products, besides being a distinctive feature, was also a particular challenge, because such elaborate recipes do not usually have a long shelf life, and that was Pibernat's main objective. Miquel and Carles Fluvià were looking for a product with a long shelf life and high quality. And in order to do so, they needed a controlled process that could preserve the original qualities of their products.
"We needed to offer innovative recipes, transparency in glass jars and the longest possible shelf life."

Miquel Fluvià, owner and manager of Pibernat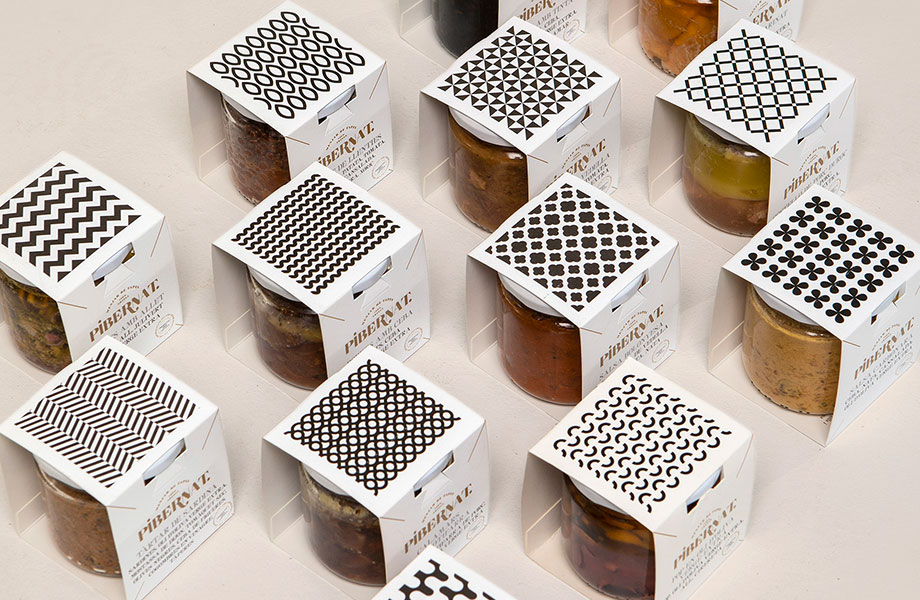 In addition, having preserves with many different ingredients, fish, seafood and meat, the process to find the perfect formula that could provide the best result for each type of food was even more complicated. This is particularly true for seafood products, because it is more difficult to find the right texture and end customers notice it immediately.
That is why they needed professional equipment that would allow them to sterilize the preserves while maintaining all the nutrients and organoleptic properties.
Solution: Apply a heat treatment capable of preserving the properties of products.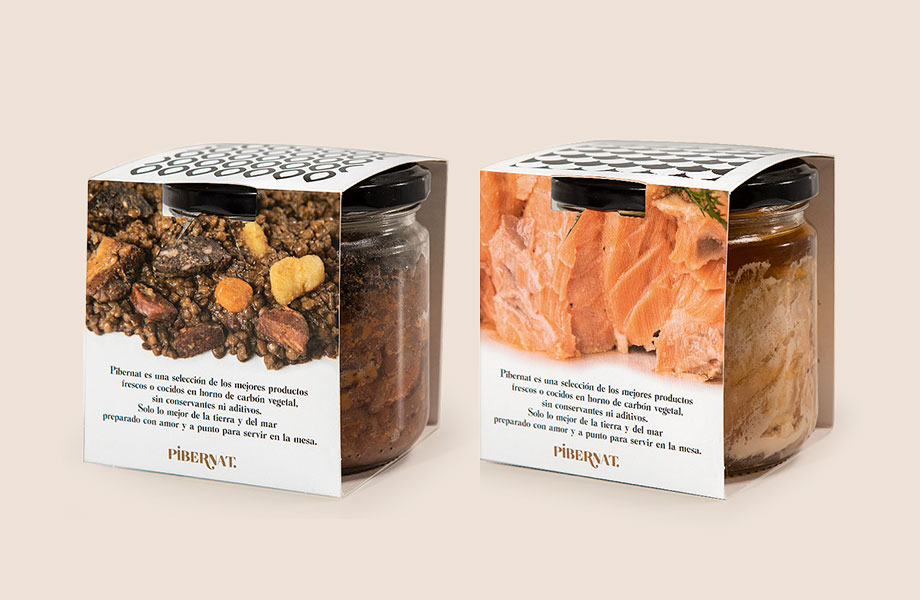 At Pibernat they knew that the secret of success behind their preserves, in addition to the quality of ingredients and the artisanal nature involved in their production, was also centered on achieving an appropriate heat treatment. It was quite clear: They needed an autoclave designed for products like theirs. In the end, they found the TERRA Food-Tech® autoclave and also the team of professionals behind it, who accompanied them until they achieved the best result in each of their preserves.
All together, through a series of trials and errors, they achieved the results they were looking for.
"In order to solve the problems related to sterilization, we did a lot of tests and improved the recipes until we got the result we were looking for. Being confident about the performance of this equipment and the possibilities it offered also helped us a lot."

Carles Fluvià, owner and production manager at Pibernat
As a result, they currently produce preserves that are highly valued by consumers. Their best-selling product, the sardine tartar, was particularly delicate to work with, but finally they obtained an excellent product, with great flavor and excellent texture.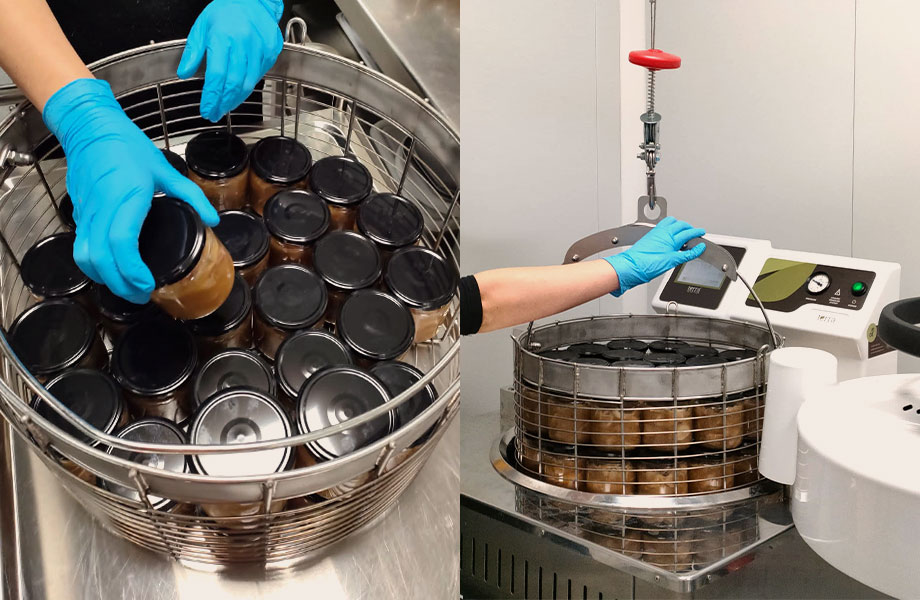 "Today, the TERRA Food-Tech® autoclave is part of our production process and is already an essential element, because it allows us to achieve a very accurate heat treatment and provides long shelf life."

Carles Fluvià, owner and production manager at Pibernat
Miquel and Carles Fluvià now remember everything they experienced and see it all as a necessary process in order to grow as a brand. For them, Pibernat has been the result of never compromising on the quality of their preserves and understanding all the difficulties as well as the process to obtain the best products.
"Based on our experience, we can say that TERRA Food-Tech® is a reliable partner if you want to engage in preserved food business."

Miquel Fluvià, owner and manager of Pibernat