Come Frutos del Bosque (Eat fruits from the forest in English) is a small family business born in 2012 in the Comarca de Sanabria, Zamora, Spain. It is a project based on the ecological cultivation of red fruits, free of pesticides and herbicides, which has the ecological agriculture seal of the Council of Ecological Agriculture of Castilla y León (CAECYL).
Come Frutos del Bosque emerged as an alternative to employment in the rural world. They also have a small workshop where they make, in a completely traditional way, jams of blackberries, raspberries, blueberries, strawberries, currants, gooseberries, apples and chestnuts; although they are gradually incorporating new products such as figs, mangoes, oranges and pumpkins.
The selective collection of the fruits, always manual and at their optimum point of maturation, makes their jams contain less sugar than industrial brands, this is becauseince the sweetness, flavor and aroma of the fruits are high and thus do not require any additional superfluous ingredients.
Currently, the preserves produced by Come Frutos del Bosque are only available in Castilla y León. Very soon they will be able to be purchased throughout Spain through its new website.
"We are very satisfied with TERRA Food-Tech®, both with the attention they give and with their technical consultancy service. We had a problem with the autoclave and they solved it completely and super fast."

María and Gonzalo, owners of Come Frutos del Bosque
Problem: need to professionalize
The main difficulty of Come Frutos del Bosque laid in giving added value to its production, by taking advantage of the fresh food that could not be put on the market. And, in this way, do not undersell a high-quality product.
Seeing further and believing in the quality of their products was a step that required reflection and determination. At Come Frutos del Bosque they knew that maintaining the essence of their production, safeguarding the excellence of their 100% organic fruits and preserving traditions in the preparation of their preserves, could be in accordance with the automation of certain tasks. Tasks that never affected the result and did represent an incredible time saving.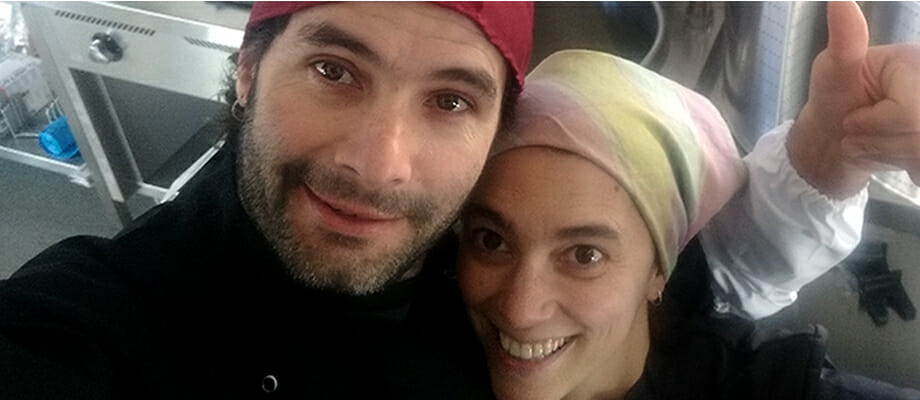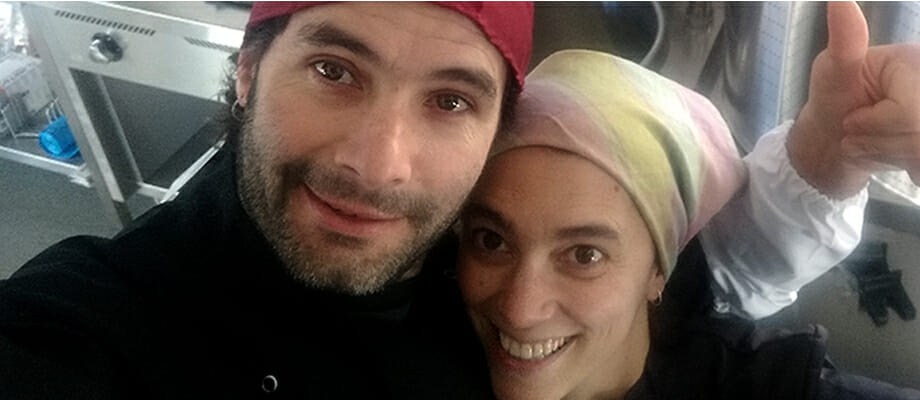 Betting on making artisan preserves their business meant for Come Frutos del Bosque the definitive step to close completely the production cycle and the possibility to retain the profits of the product, eliminating unnecessary intermediaries from the process.
Challenge: find the optimal degree of sterilization
The main challenge for Come Frutos del Bosque was to know the exact temperature to be applied to their preserves to sterilize them, without damaging the organoleptic characteristics of the product. That is to say, without losing the vitamins, color, texture and aromas and that, at the same time, they were suitable for consumption and had adequate conservation.
"Our biggest headache was determining the right temperature to best preserve our products. Thanks to the technical advice of TERRA Food-Tech® we succeeded and we were confident of the quality and safety of our process."

María and Gonzalo, owners of Come Frutos del Bosque
Solution: automation of the process with an autoclave
María and Gonzalo started reading everything that fell into their hands in this regard. They also asked fellow professionals, who answered many doubts and guided them towards the final solution.
The autoclaves of TERRA Food-Tech® were not their first choice because they were unaware of the existence of the brand. They themselves confess that it was a serious mistake from which they learned. At first, a company installed a 'supposed' autoclave, which turned out to be a pasteurizer, without the internal sensors necessary to know if the optimum temperature was reached.
Finally, a colleague from Zamora, who also made preserves like them and sterilized them with a TERRA Food-Tech autoclave®, suggested they get one. And they did. And since then everything has been much easier for them thanks to automation and the machine's ability to both sterilize and pasteurize.
María and Gonzalo acknowledge that the TERRA Food-Tech® autoclave is the most important piece of equipment of their workshop because without it their work would have been very complicated.
At first, they had many doubts, but thanks to the consultancy service of TERRA Food-Tech®, they recieved the necessary guidance through the entire process and answers to all their questions.
"With the TERRA Food-Tech® autoclave everything has become much simpler. We only press four buttons and its done. The data are taken by the autoclave itself and you do not need to supervise the process at all."

María and Gonzalo, owners of Come Frutos del Bosque