Retorts for pilot batches and R&D tests
Many of us go unnoticed that behind any vegetable or animal preserve or any ready meal there is a food and packaging industry that has made it possible. And we take it for granted that the product we are looking for must always be on the shelf of our usual store.
However, for this it is essential to have a very meticulous and conscientious food and packaging industry in the process of making, packaging and labeling its products. Offering a food that is poorly preserved or with some kind of anomaly would be fatal for the person or people who consume it and, therefore, also for your brand and company.
Currently, the increase in competition and an increasingly demanding consumer are leading companies in the food and packaging sector to focus on research, development and innovation of new products. Aspects such as environment impact, sustainability, the quality of their products, the packaging, ease of use, etc. Now more than ever they give added value to brands, differentiating them from the rest.
The secret is in pilot batch testing with compact and versatile retorts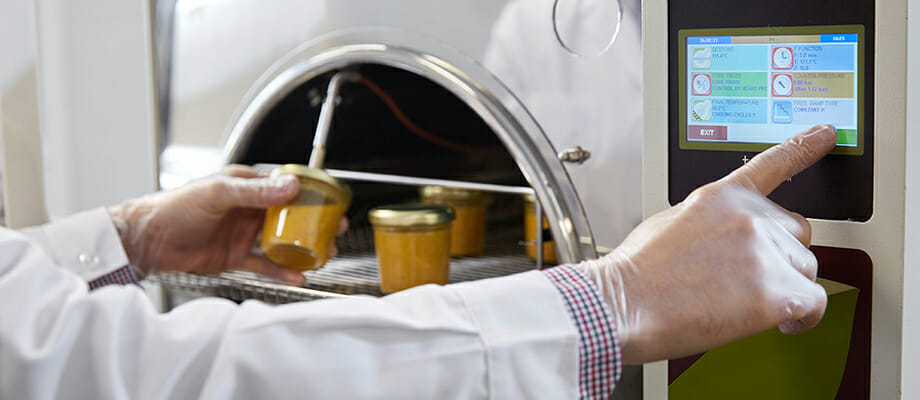 Bringing new food products to market, developing new packaging options or evaluating their preservation requires a lot of research and analysis. This is where the R&D laboratories (research, development and innovation) play a crucial role in achieving the perfect formula.
Laboratory technicians are responsible for determining which products are viable depending on the characteristics of each food ingredient and its behavior in certain combinations. Getting the right composition means taking into account various elements such as food additives and the technology used.
From the different formulations applied, the experts must check the response of the prototype pilot batch before, during and after being pasteurized and / or sterilized. This means that they must examine the taste, texture, odor, color and shelf life of the food tested by subjecting it to treatment in a retort or autoclave.
Such pilot batch tests should be done on a small scale without wasting raw materials, time, energy, money and human resources. For this, it is necessary to own a small laboratory equipped with all the necessary devices to carry out several different tests. In this way, we avoid interrupting the usual production of our company by occupying the production equipment and resources while doing these investigations.
If, on the other hand, we do not have such space, there are external laboratories equipped with everything necessary to carry out the tests in relevant pilot batches.
Pilot retorts, an essential equipment in pilot batches testing
Whatever the case of your company, whether it has its own laboratory or if it makes use of an external one, the retort or autoclave is an essential machine to be able to carry out tests in small-scale pilot batches and reproduce the parameters of your usual production.
At TERRA Food-Tech® we know its importance, which is why we have designed a benchtop or horizontal compact retort for this type of tests to pasteurize and / or sterilize any type of canned food or prepared dish, with a capacity from 22 to 79L.
A device that is easy to install and compact so that you can carry out tests in your own laboratory without having to go to the plant or asking the production manager for permits to allow you to carry out some tests.
In addition, the cost per cycle is much lower and this small retort has all the necessary technology to simulate the same conditions of an industrial retort.
Did you know…
According to the report of FoodDrinkEurope , held in 2019, Spain is the third European country with the most companies in the food sector, with Italy and France ahead.
Despite this, Spain is not among the 16 European firms that appear on the list of the 2,500 companies in the sector that spend the most on R&D.
This study also reveals that, although, at a European level, the food industry is the first in job employment in many of the countries, it barely represents 0.23% of R&D spending. This is a ridiculous percentage when compared to other regions such as 0.75% in Australia, 0.66% in Korea, 0.64% in the US or 0.60% in Japan.
Advantages of TERRA Food-Tech® pilot retorts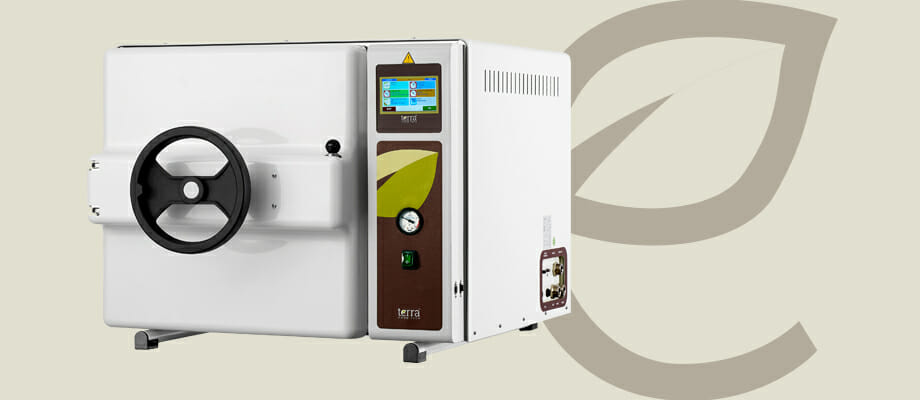 The suitability of this benchtop or horizontal pilot retort is not only due to its small format, somewhat larger than a microwave, but also to its easy handling and many other advantageous characteristics of our autoclaves:
Specifically desgined retorts to carry out scientific trials and tests in pilot batches of preserves and ready meals packed in hermetically sealed containers in the food and packaging industry.
Regulation, control and recording of the parameters Fo, Po,% Fo and %Po; printable and downloadable in PDF format. Also storable on the computer and exportable via USB.
They can carry out stress and longevity tests of containers since they allow to configure any of its 50 programs with 5 initial segments and 5 final segments adjustable by pressure, temperature and pressure independently.
Suitable for cooking, sterilization and pasteurization of all types of food packaged in cans, glass, pouches and semi-rigid.
Pressure suupport up to 2.1Barg programmable to avoid breakage or deformation of containers.
Fast cooling technology by water shower.
They respect the organoleptic and nutritional characteristics of the final product, quickly eliminating most bacteria and spores.
They include a flexible heart temperature probe expandable to a total of 2 flexible heart temperature probes
SW8000: software kit and PC connection to export and store data from the pasteurization or sterilization cycle in trials and pilot batches.
Easy to use and program, with a color touchscreen and the ability to store up to 50 programs.
Excellent safety measures: safety valve and thermostat with manual rearms, door locking system and door open alarm, pressure and water level detectors, thermal protection around the lid and protective chassis of the sterilization chamber.
Multiple accessories for all types of projects: standard and custom trays, racks and tray supports, perforation kit for lids and semi-rigid containers …
All these advantages are also available for our range of top-loading vertical autoclaves , with chamber volumes from 33 to 175L, which have exactly the same technology and technical performance as horizontal or benchtop autoclaves. Vertical autoclaves are especially useful for those cases where it is required to produce larger pilot batches.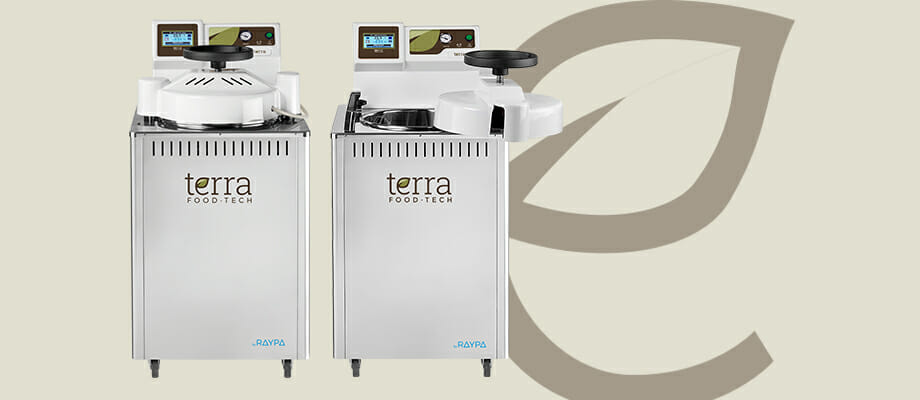 In addition, TERRA Food-Tech® pilot retorts are a product of RAYPA, a leading company in the field of retorts with more than 40 years of experience in the manufacture of sterilization equipment.
For more information about our pilot retorts for scientific trials and pilot batch trials in the food and packaging industry, do not hesitate tocontact our sales team. We will be happy to offer you a demonstration of everything that our teams can contribute to your company and products.